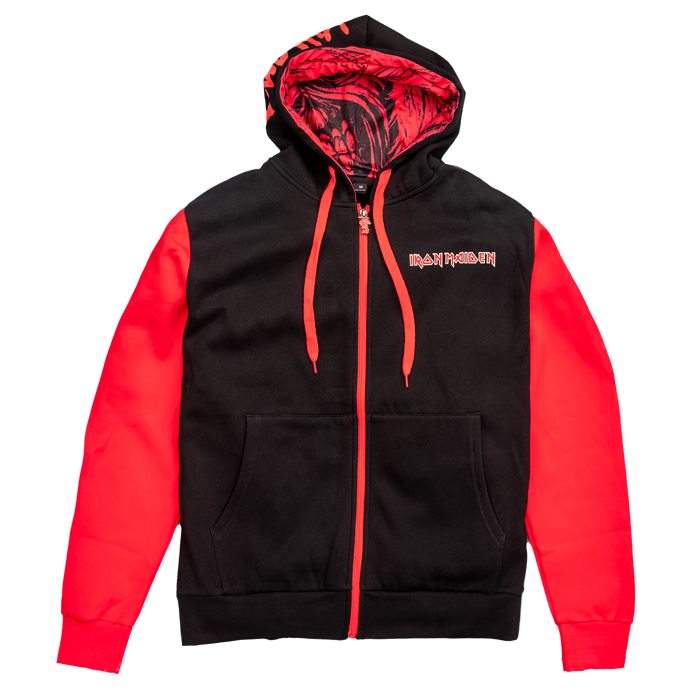 Killers Special Edition Hoodie
Unisex cotton poly blend zip hoodie featuring a soft interior lining, this hoodie features an Iron Maiden Logo print design on the front breast, with a large Eddie Killers logo design printed on the back.
In addition, this hoodie has an interior sublimated print of Killers Eddie on the inner lining of the hood, with the Killers logo printed on the exterior. This hoodie also has a Killers logo die cut zipper.