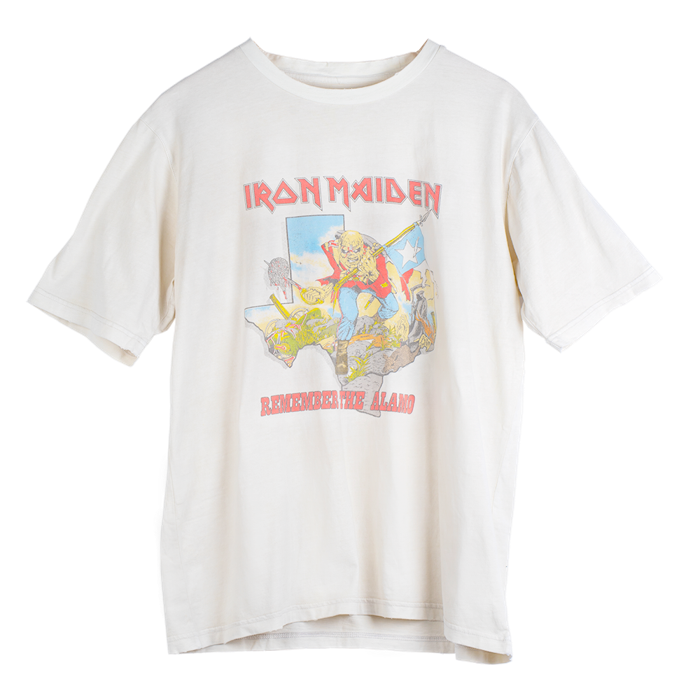 Maiden Remastered Remember The Alamo '83 Tee
*Remember The Alamo * This tee is a recreation of an original design which featured as an event tee for the 1983 'World Piece' tour, which was supporting the Piece Of Mind album. the tour took place across Europe, the US and Canada. The remember the Alamo tee was sold as an exclusive tee at the 8 Texas shows which took place in July 1983.
*About Maiden Remastered * Maiden Remastered is an exclusive collection of custom made, vintage reproduction of classic Iron Maiden Merchandise, giving the highest level of attention to detail to ensure they are as authentic to the original as possible.
Size Guide Due to the specialised washes these garments go through, it can cause the garment to slightly shrink. If unsure of the best size to get, we recommend getting a larger size than you would normally order. S - 100-105cm / 39-40in M - 106-111cm / 41-42in L - 112-117cm / 43-44in XL - 118-123cm / 45-46in 2XL - 124-129cm / 46-49in 3XL - 130-135cm / 50-51in