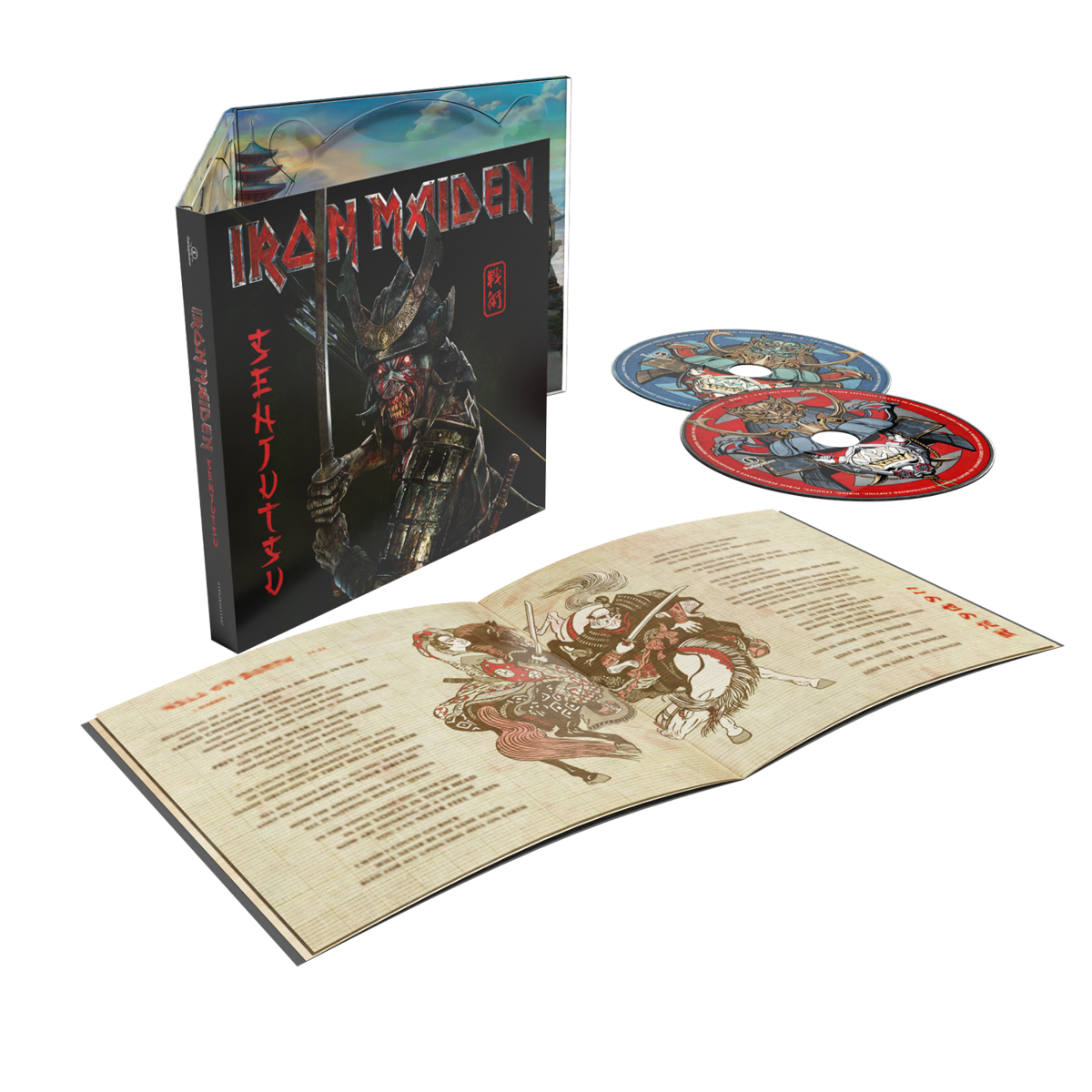 Senjutsu Standard 2CD Edition
Last order date for Christmas delivery (recommended but not guaranteed) is December 7th. After this date, orders will be dispatched but may not arrive in time for Christmas.
Ships from US
2CD digipak with 28-page colour booklet.
IRON MAIDEN's 17th studio album Senjutsu comes out on September 3rd. With a running time of just under 82 minutes, it will be a double CD / triple vinyl.
Senjutsu (Smith/Harris) 8:20
Stratego (Gers/Harris) 4:59
The Writing On The Wall (Smith/Dickinson) 6:13
Lost In A Lost World (Harris) 9:31
Days Of Future Past (Smith/Dickinson) 4:03
The Time Machine (Gers/Harris) 7:09
Darkest Hour (Smith/Dickinson) 7:20
Death Of The Celts (Harris) 10:20
The Parchment (Harris) 12:39
Hell On Earth (Harris) 11:19